Capital Gymnastics National Training Center
2012, 2011 and 2010 Virginia USA Gymnastics Club of the Year
2012, 2011 Optional Club of the Year
Third Place for Compulsory Club of the Year, 2012



Office Hours:

Recreational classes, Team and Office:
Monday - Thursday, 3 PM - 9 PM

Capital Gymnastics National Training Center welcomes you to our gymnastics family.
Our highly qualified, safety-conscious coaching staff is dedicated to outstanding, world-class gymnastics instruction. Our healthy, friendly atmosphere offers the best in gymnastics training, whether your child is interested in becoming an Olympic champion or just wants to enjoy participating in the sport. Capital's experienced and enthusiastic coaches will make gymnastics a fun and rewarding experience.

STRONG MIND STRONG BODY STRONG SELF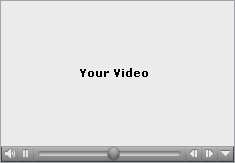 Mission

Capital gymnastics is dedicated to children's fitness. The sport of gymnastics will increase a child's strength, flexibility and coordination. Here at Capital, we hope to instill in children a lifelong love of fitness and exercise.